About Leftclick
In a market that is becoming increasingly saturated with companies offering IT solutions, what makes Leftclick stand out from the rest
Leftclick offers excellent reliability and unparalleled levels of customer service. Our experienced team of IT professionals cares about your business and want it to succeed and grow. This is why, in addition to infrastructure management and connectivity, we have expanded our services to include backup solutions, fibre technology, advanced remote asset management and support, software development and procurement.
Key Reasons for Choosing Leftclick
Experts in full IT infrastructure management
Available 24/7, 365 days a year
Extensive experience on all platforms including Microsoft, Apple MAC & Linux
Excellent response times
Advanced infrastructure monitoring with automated reports
Free, friendly, expert, seven days a week technical support
Deliver the high levels of customer service
Continually review the pricing of our products & services to ensure you receive unbeatable value
Offer a range of products & services aimed at SMEs. Our knowledgeable sales advisors will be able to help you decide which solution is right for your business
Understand the issues and challenges faced by small to medium enterprises (SMEs) trying to incorporate technology into their business operations
History
The company was formed in 2006 with a merger between two companies, Blue Sky Internet Online (est 1999) & Integrated Network Solutions (est 2003). Leftclick is headquartered in Cape Town CBD with an office in Rosebank Johannesburg and have representatives nationally with a growing footprint in Southern Africa made up of over 20 individuals who each bring their own attitude, potential, talent and dynamism to the company.
Leftclick is accredited with Microsoft, VMware, Mimecast and Dell Partner status. Leftclick also supply a wide range of branded hardware and software solutions, products and peripherals including Dell, HP, Apple Mac, Linux, Mimecast and other leading PC, Server and Software solution brands.
Some of our high-profile clients include:
Eagle Ford
Clarks Attorneys
Bosun Brick
M&C Saatchi Abel
Leisure Hotels
Mambos Plastics Warehouse
Newmark Hotels
The company, located in Cape Town, is run by four directors Dax Fine, Julian Sher, André Britz and Wesley St.Clair-Laing and also has a branch in Johannesburg and representation in Durban, PE and Bloemfontein. Services offered include network support, hardware sales, connectivity, domain registration, cloud solutions and email solutions.
Vision Statement:
Leading IT solutions by working smart, remaining dynamic and providing stability.
Mission Statement:
Leftclick's mission is to become the leading IT service, support and solutions provider in the SME sector in South Africa.
Working with a fantastic team of IT guru's we provide dynamic, secure and robust solutions for clients across the industry.
We constantly expand our team of professionals to provide quality infrastructure support, solutions and procurement services, while building key partnerships with 3rd party vendors that integrate into our solutions.
To our clients, we are the IT Managers, System Analysts, Technicians, Sales team, Solution consultants, Project Managers and Infrastructure Specialists.
Maintaining a smooth functioning and efficient IT environment has been crucial to the success of our business at Dogon Group Properties. Our success can be attributed largely to the close relationship we have with our IT service providers at Leftclick. Friendly staff, a quick response time and a strong service orientated approach are but a few characteristics of working with Leftclick.
- Dogon Group
They provide us with two full-time onsite IT resources at each branch & we have found the resource to be well managed, extremely knowledgeable and have been able to rely on them seven days a week, 24 hours a day
- M&C Saatchi Abel
Leftclick is commitment has been key to our ability to grow with our clients as an advertising agency and in turn service these clients needs successfully. We have seen our IT processes streamlined and are constantly moving forward, improving on our systems as we grow.
- Salient
During the provision of the service we had friendly and efficient resolution to all queries and immediate response on problems and concerns with an appreciated attitude of good moral and business standing.
- Premier Foods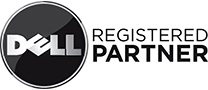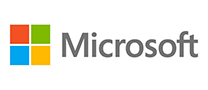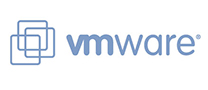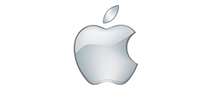 {"slides_column":"4","slides_scroll":"1","dots":"true","arrows":"true","autoplay":"true","autoplay_interval":"2000","loop":"true","rtl":"false","speed":"1000","center_mode":"false"}