Remote Management & Support Overview
With the pace of business constantly increasing and the demand for IT support within minutes rather than hours, we adapted our support model to accommodate this requirement in order to provide our clients with direct access to a skilled technician. In addition to this we can also manage all your desktops and servers with our integrated asset management tool to get access to computer specifications for hardware and software. This allows us to even provide you with detailed hardware & software audits across hundreds of systems within minutes.
How it Works: Leftclick Live
We install a light weight agent on each of your computers (Windows or MAC) which we support and monitor. This agent connects to our Leftclick Live server via your internet connection that allows us to manage and control your system as needed. This connection is completely secure and it's impossible for our technicians to gain access to your system without your authorization.
You will also notice a leftclick live icon on your desktop and this will allow you to log problems directly to our helpdesk. There are a range of other benefits and features available as detailed below.
This service is primarily for our SLA (service level agreement) clients as added value to our service offering. Please contact us here for further information on applying for a SLA.
Key Features
Unlimited support during standard business hours (Excludes: After-hour work, Disaster recovery and new installations)
Centralized Desktop/Server Management
Asset Management
Integrated remote control
Supports Windows & MAC clients
Mobile management available
Automatic notifications for critical events
Proactive monitoring
Software/hardware audits made easy
Live chat with support technician
Access to FAQ's
Maintaining a smooth functioning and efficient IT environment has been crucial to the success of our business at Dogon Group Properties. Our success can be attributed largely to the close relationship we have with our IT service providers at Leftclick. Friendly staff, a quick response time and a strong service orientated approach are but a few characteristics of working with Leftclick.
- Dogon Group
They provide us with two full-time onsite IT resources at each branch & we have found the resource to be well managed, extremely knowledgeable and have been able to rely on them seven days a week, 24 hours a day
- M&C Saatchi Abel
Leftclick is commitment has been key to our ability to grow with our clients as an advertising agency and in turn service these clients needs successfully. We have seen our IT processes streamlined and are constantly moving forward, improving on our systems as we grow.
- Salient
During the provision of the service we had friendly and efficient resolution to all queries and immediate response on problems and concerns with an appreciated attitude of good moral and business standing.
- Premier Foods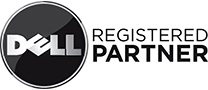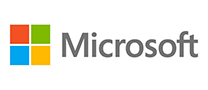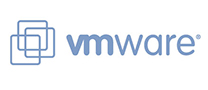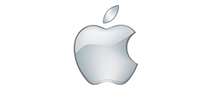 {"slides_column":"4","slides_scroll":"1","dots":"true","arrows":"true","autoplay":"true","autoplay_interval":"2000","loop":"true","rtl":"false","speed":"1000","center_mode":"false"}