On-site Support Overview
Leftclick managed services consist of a team of Technicians who visit our client's offices to effect repairs or provide proactive maintenance to remove future technical issues. Leftclick Managed Services affords you peace of mind in the knowledge that all your IT requirements are taken care of. Clients range from Services to Retail with supported sites across South Africa.
Leftclick's professional team of Support Staff and Engineers will provide maintenance on your network, and react quickly to any unexpected outages to ensure that your IT infrastructure is professionally managed and supported, allowing you to focus on your business.
Branded or generic servers & desktops
Apple MAC systems
Storage solutions (NAS, SAN, DAS)
Printers & Multi-function systems
General peripherals (scanners, microphones, docking stations etc.)
Access Control systems
CCTV services
Microsoft operating systems
Microsoft Office products
Apple MAC operating systems
Linux systems
VMware &HyperV
General MAC software
Anti-Virus solutions
3rd party applications like Skype, Dropbox, etc.
Switches & Routers
Specialize layer 3 core switches
Firewall Solutions
Wireless access points
Point to Point connections
iPhone / iPad / iPad Mini support
Android based devices
Trix PABX Voice solutions
Backup solutions
Mail management applications including Exchange, Linux Postfix, and various 3rd party applications.
Maintaining a smooth functioning and efficient IT environment has been crucial to the success of our business at Dogon Group Properties. Our success can be attributed largely to the close relationship we have with our IT service providers at Leftclick. Friendly staff, a quick response time and a strong service orientated approach are but a few characteristics of working with Leftclick.
- Dogon Group
They provide us with two full-time onsite IT resources at each branch & we have found the resource to be well managed, extremely knowledgeable and have been able to rely on them seven days a week, 24 hours a day
- M&C Saatchi Abel
Leftclick is commitment has been key to our ability to grow with our clients as an advertising agency and in turn service these clients needs successfully. We have seen our IT processes streamlined and are constantly moving forward, improving on our systems as we grow.
- Salient
During the provision of the service we had friendly and efficient resolution to all queries and immediate response on problems and concerns with an appreciated attitude of good moral and business standing.
- Premier Foods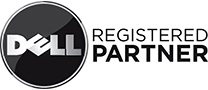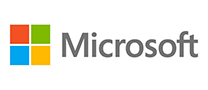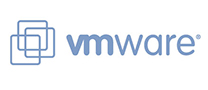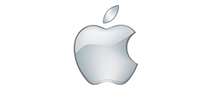 {"slides_column":"4","slides_scroll":"1","dots":"true","arrows":"true","autoplay":"true","autoplay_interval":"2000","loop":"true","rtl":"false","speed":"1000","center_mode":"false"}