Managed Infrastructure Overview
Leftclick's managed services is a comprehensive network management service, combining proactive maintenance, remediation via remote access, permanent onsite Technicians, on-call Support and hardware/software support, all for a flexible monthly Service Level Agreement (SLA) fee.
Support services include monthly reports to our clients highlighting monthly support activity and where required, recommending improvements to existing IT infrastructure to reduce the support overhead and therefore improve our client's productivity. Every business is unique and Leftclick provides flexible customised services that perfectly fit your business needs to ensure that you are only paying for the coverage you need.
Our suite of support products are packaged to provide agreed levels of support for your IT infrastructure. No matter what level of support your business requires, there is a Support product that will meet your specific needs.
Why Outsource?
Having an in-house IT department or technician can often present a risk to your business and also become an unnecessary expense. Managing multiple networks allows us to always be at the cutting edge of technology and significantly decrease resolution times. We will ensure that at all times you comply with industry standards or at the very least keep you informed of new systems and services that will benefit your business
Leftclick will even provide you with a replacement resource in the event of your on-site resource going on leave, dealing with a family emergency or being unavailable for an extended period.
Our technicians & engineers utilize the web of knowledge and experience within Leftclick to deal with any queries or situations that is beyond their expertise.
Benefits
Assist with IT budgets and forecasting
IT consulting and advising
Infrastructure & Solution planning
Project management
Create and implement process, procedure & policy
Complete asset management
Managing 3rdparty suppliers
Managing Microsoft software audits
Documenting network infrastructures
Dedicated resources available 24/7
Maintaining a smooth functioning and efficient IT environment has been crucial to the success of our business at Dogon Group Properties. Our success can be attributed largely to the close relationship we have with our IT service providers at Leftclick. Friendly staff, a quick response time and a strong service orientated approach are but a few characteristics of working with Leftclick.
- Dogon Group
They provide us with two full-time onsite IT resources at each branch & we have found the resource to be well managed, extremely knowledgeable and have been able to rely on them seven days a week, 24 hours a day
- M&C Saatchi Abel
Leftclick is commitment has been key to our ability to grow with our clients as an advertising agency and in turn service these clients needs successfully. We have seen our IT processes streamlined and are constantly moving forward, improving on our systems as we grow.
- Salient
During the provision of the service we had friendly and efficient resolution to all queries and immediate response on problems and concerns with an appreciated attitude of good moral and business standing.
- Premier Foods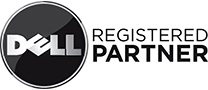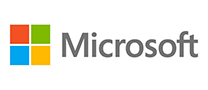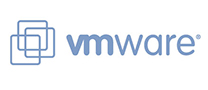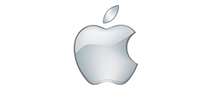 {"slides_column":"4","slides_scroll":"1","dots":"true","arrows":"true","autoplay":"true","autoplay_interval":"2000","loop":"true","rtl":"false","speed":"1000","center_mode":"false"}