Infrastructure Support Overview
While servers and storage often go fairly unnoticed by clients, these forms the foundation of your business model. These are two critical items of your core infrastructure and can play a vital role in the productivity of your business and the level of business continuity in a time of disaster. In addition to this we also understand that this solution must be scalable to meet the needs of a growing business and making sure you chose the right solution for your business.
Along with this we offer consulting services on infrastructure solutions to advise existing and new clients on utilizing the best technology for your business.
At Leftclick we have extensive experience in this area and we can help you plan, design, implement and manage your servers and storage solutions based on industry standards. We have experience with various brands and platforms from SME to enterprise and we have been directly involved with a large number of new implementations, migrations and disaster recovery scenarios. We have extensive experience in NAS, DAS and SAN storage platforms, as well as virtual server technology to help you consolidate servers and improve redundancy.
Summary of Supported Systems
Dell & HP branded servers Small, medium and Enterprise support.
Network switches, routers, Layer 3 core switches, VLAN/VPN configurations
Firewall solutions including Fortigate, Sonicwall and a wide variety of Linux based firewalls like Smoothwall, Endian, etc.
Customized bandwidth reporting for Firewall configurations.
Storage devices such as SAN, NAS & DAS across a variety of brands including Dell, HP, Netgear.
Virtual server technologies including VMware &HyperV.
Microsoft Exchange support for single or clustered services.
Microsoft server support for multiple domain controllers, DNS, DHCP, AD
Ensure IP scopes apply to industry standards.
Disaster recovery solutions, off-site data replication & backup
Backup software including Symantec Backup Exec.
SQL Administration, installation, replication, backups and maintenance
Maintaining a smooth functioning and efficient IT environment has been crucial to the success of our business at Dogon Group Properties. Our success can be attributed largely to the close relationship we have with our IT service providers at Leftclick. Friendly staff, a quick response time and a strong service orientated approach are but a few characteristics of working with Leftclick.
- Dogon Group
They provide us with two full-time onsite IT resources at each branch & we have found the resource to be well managed, extremely knowledgeable and have been able to rely on them seven days a week, 24 hours a day
- M&C Saatchi Abel
Leftclick is commitment has been key to our ability to grow with our clients as an advertising agency and in turn service these clients needs successfully. We have seen our IT processes streamlined and are constantly moving forward, improving on our systems as we grow.
- Salient
During the provision of the service we had friendly and efficient resolution to all queries and immediate response on problems and concerns with an appreciated attitude of good moral and business standing.
- Premier Foods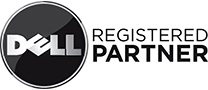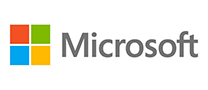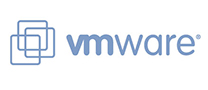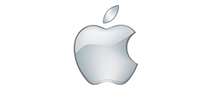 {"slides_column":"4","slides_scroll":"1","dots":"true","arrows":"true","autoplay":"true","autoplay_interval":"2000","loop":"true","rtl":"false","speed":"1000","center_mode":"false"}