Sales / Procurement
All Brands
Our skilled technical sales consultants are impartial to any single brand and use their knowledge to match the client's requirements and budget to the correct product to meet expectations.
Hardware brands sold range from HP, Sony, Netgear, Dell, Fortinet, Siemens, Apple and other leading international brands. We sell, implement and support Microsoft, Adobe, VMware and other leading business software.
Certified DELL Partner
Leftclick is one of the few certified Dell Commercial Partners in South Africa with certified Dell Technicians providing Dell Sales, Implementation and Maintenance of Dell Network Infrastructures.
Leftclick often recommends Dell for a Disaster Recovery or Virtualisation solution due to their unrivalled support and uptime.
Mac / Apple Reseller
Leftclick's knowledgeable sales people are available to help you learn about all the latest products from Apple including the latest laptops, the MacBook and MacBook Pro,through to Apple's full line of desktop computers, iPods, iPads and Apple accessories.
Hardware & Software
Our goal is to provide those products and service our client's needs while making the process as simple as possible, so our clients can spend time on what matters the most: running their business.
We leverage our Microsoft skills and Networking experience as well as strategic relationship with international distributors to provide leading edge technology that's fit for purpose. Our long standing in the industry ensures we source well priced hardware and software for our clients. Whether installing or expanding a network, integrating various products and systems, or expanding current capabilities, Leftclick assists its clients in maximising on their technology investment with technically sound advice and competitive pricing.
FINANCING
Leftclick have also partnered with a number of financial institutions in order to provide financing on hardware, software and even labour fees. Please contact us and arrange a no obligation meeting in order to discuss your requirements for procurement financing.
Maintaining a smooth functioning and efficient IT environment has been crucial to the success of our business at Dogon Group Properties. Our success can be attributed largely to the close relationship we have with our IT service providers at Leftclick. Friendly staff, a quick response time and a strong service orientated approach are but a few characteristics of working with Leftclick.
- Dogon Group
They provide us with two full-time onsite IT resources at each branch & we have found the resource to be well managed, extremely knowledgeable and have been able to rely on them seven days a week, 24 hours a day
- M&C Saatchi Abel
Leftclick is commitment has been key to our ability to grow with our clients as an advertising agency and in turn service these clients needs successfully. We have seen our IT processes streamlined and are constantly moving forward, improving on our systems as we grow.
- Salient
During the provision of the service we had friendly and efficient resolution to all queries and immediate response on problems and concerns with an appreciated attitude of good moral and business standing.
- Premier Foods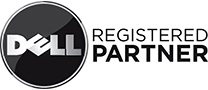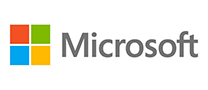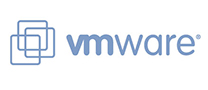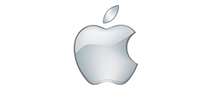 {"slides_column":"4","slides_scroll":"1","dots":"true","arrows":"true","autoplay":"true","autoplay_interval":"2000","loop":"true","rtl":"false","speed":"1000","center_mode":"false"}