Hotspot Hospitality Solutions Overview
Hospitality providers are interested in deploying the best-in-market wireless applications and technologies to maximize operational efficiency and most importantly, satisfy the wireless application needs of their demanding customer base. Leftclick unlocks the promise and full potential of these wireless services by overcoming in-building coverage issues, and ensuring dependable performance anywhere inside and outside the facility
Not all hotspot software is created equal. This is why Leftclick is Hot Spot management software is the first choice of Hoteliers around South Africa. It is easy to setup with a friendly Windows control panel. At every point of customer contact it shows your brand, not Leftclick's. No on-going leasing or costs,which mean you effectively own it, keeping 100% of your profit, plus you're not reliant upon an external web-based service. Contact Leftclick now for further information.
Package for mid-sized premises wishing to provide internet access to public areas as well as a small number of rooms. The equipment consists of an industrial grade gateway and includes access points from leading manufacturers such as Cisco and is supplied complete with a high performance router and all networking infrastructure including a non-managed switch.
With this system you can also provide internet access via a wired connection for those customers who require a network or cable connection. The solution may be extended by simply adding additional access points for greater coverage in your premises. For best coverage in your business we recommend that the Leftclick Hospitality package is professionally installed by one of our certified engineers. Your Hot Spot will be operational in minimal time ready to offer high speed wireless access to your customers and generate you revenue.
Our solution can also support VLANs and Multiple SSIDs This is very useful if you would like employees to have secure access to the company network wirelessly as well as providing a public hotspot to your customers.
Leftclick provide electronic signage solutions for display in hotel lobbies, bars and other public areas.
Modern LCD or plasma screens have changed the advertising world displacing the need for printed posters. Digital Signage can also be referred to as an electronic poster.
These signage solutions allow for remote management and revenue generating advertising that is easily managed by a central content management system.
Maintaining a smooth functioning and efficient IT environment has been crucial to the success of our business at Dogon Group Properties. Our success can be attributed largely to the close relationship we have with our IT service providers at Leftclick. Friendly staff, a quick response time and a strong service orientated approach are but a few characteristics of working with Leftclick.
- Dogon Group
They provide us with two full-time onsite IT resources at each branch & we have found the resource to be well managed, extremely knowledgeable and have been able to rely on them seven days a week, 24 hours a day
- M&C Saatchi Abel
Leftclick is commitment has been key to our ability to grow with our clients as an advertising agency and in turn service these clients needs successfully. We have seen our IT processes streamlined and are constantly moving forward, improving on our systems as we grow.
- Salient
During the provision of the service we had friendly and efficient resolution to all queries and immediate response on problems and concerns with an appreciated attitude of good moral and business standing.
- Premier Foods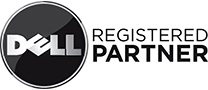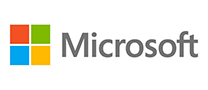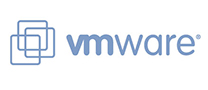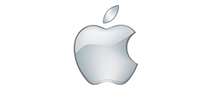 {"slides_column":"4","slides_scroll":"1","dots":"true","arrows":"true","autoplay":"true","autoplay_interval":"2000","loop":"true","rtl":"false","speed":"1000","center_mode":"false"}