Backup Solutions Overview
Online backup facilities are used by millions of users globally. Leftclick provides online backup that measure up to enterprise-class protection for the small to medium size business for a simple and affordable monthly subscription.
Our solution automates the process of backing up critical data, removing manual copying to disk or synchronising with company servers. You can always get back to a healthy copy in the event of file corruption by quickly retrieving backed up files, as required. If you have a group of machines to protect, our online backup service supports and manages the backup of all user data.
Whether you are a small business user who needs help protecting an accounting package such as Pastel – or an IT support professional needing to ensure corporate laptops are compliant – our team of experts has a wealth of experience and knowledge to assist you with the secure, remote backup of your company data.
Call us today to discover more benefits of our online backup services.
Backup Costs
Online Backup Costs
| | |
| --- | --- |
| Backup Space Allocation | Price |
| 3GB | R 99 |
| 10GB | R 299 |
| 50GB | R 599 |
| 250GB | R 999 |
| 500GB | R 1 699 |
| 1TB | R 2 499 |
| 2TB | R 4 499 |
Once off Setup R 999
All pricing excludes VAT
Please contact us for queries regarding online backup solutions beyond 2TB.
This is subject to a high speed connectivity solution via Leftclick and any other standard connection will result in a bandwidth tax.
Off-site Backup on External Drive
An alternative off-site backup solution is a physical external drive rotation managed by Leftclick. We will send a technician to your site to switch the external drive on a schedule that suits your requirement and your pocket. The technician will ensure the backup ran successfully and he will also take the drive with the latest backup off-site to store in a secure area at our office.
We also do regular integrity checks on the data to ensure the backups are in a working condition should you ever need them.
| | |
| --- | --- |
| Schedule | Monthly Fee (Ex Vat) |
| Once a week | R1999 |
| Once every 2 weeks | R1499 |
| Once a month | R999 |
Maintaining a smooth functioning and efficient IT environment has been crucial to the success of our business at Dogon Group Properties. Our success can be attributed largely to the close relationship we have with our IT service providers at Leftclick. Friendly staff, a quick response time and a strong service orientated approach are but a few characteristics of working with Leftclick.
- Dogon Group
They provide us with two full-time onsite IT resources at each branch & we have found the resource to be well managed, extremely knowledgeable and have been able to rely on them seven days a week, 24 hours a day
- M&C Saatchi Abel
Leftclick is commitment has been key to our ability to grow with our clients as an advertising agency and in turn service these clients needs successfully. We have seen our IT processes streamlined and are constantly moving forward, improving on our systems as we grow.
- Salient
During the provision of the service we had friendly and efficient resolution to all queries and immediate response on problems and concerns with an appreciated attitude of good moral and business standing.
- Premier Foods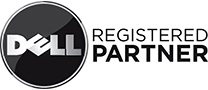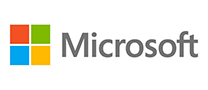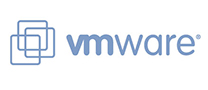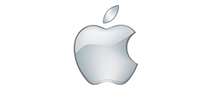 {"slides_column":"4","slides_scroll":"1","dots":"true","arrows":"true","autoplay":"true","autoplay_interval":"2000","loop":"true","rtl":"false","speed":"1000","center_mode":"false"}