ICT Project Management Overview
The success or failure of any project is vastly dependent on effective Project Management. Our Project Management team have perfected the execution of complex projects to a fine art. This allowed us to not only meet tight deadlines, but also remain dynamic through the duration of the project in order to adapt to rapid changes.
We cater for full ICT Project Management in the SME sector and can assist with anything from office relocations, to data security reviews or even just guiding your existing IT team through some challenges. We provide peace of mind by setting clear objectives and sticking to project budgets working in conjunction with 3rd parties.
With extensive experience, we have an eye for detail and follow through by meticulously documenting all aspects of the project at hand.
ICT Project Management Scope
Office relocations in conjunction with new ICT requirements
Office renovations and Technology refresh / upgrades
Large scale desktop & server infrastructure deployments & automation
WAN / LAN reviews in line with best practice and standards
Network auditing, documentation and diagrams
Network / Data security reviews
Microsoft auditing and compliance
Workflow integration diagrams and documentation
3rd party hardware, software of service vendor management including ISP's.
Please contact us for a free consolation for any of your ICT Project Management needs.
Allow yourself more time to be productive and do what you love, by allowing us to do what we love – ICT Project Management.
Maintaining a smooth functioning and efficient IT environment has been crucial to the success of our business at Dogon Group Properties. Our success can be attributed largely to the close relationship we have with our IT service providers at Leftclick. Friendly staff, a quick response time and a strong service orientated approach are but a few characteristics of working with Leftclick.
- Dogon Group
They provide us with two full-time onsite IT resources at each branch & we have found the resource to be well managed, extremely knowledgeable and have been able to rely on them seven days a week, 24 hours a day
- M&C Saatchi Abel
Leftclick is commitment has been key to our ability to grow with our clients as an advertising agency and in turn service these clients needs successfully. We have seen our IT processes streamlined and are constantly moving forward, improving on our systems as we grow.
- Salient
During the provision of the service we had friendly and efficient resolution to all queries and immediate response on problems and concerns with an appreciated attitude of good moral and business standing.
- Premier Foods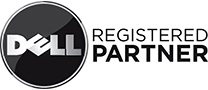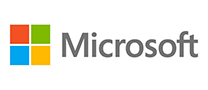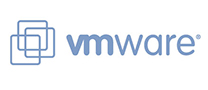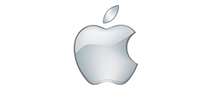 {"slides_column":"4","slides_scroll":"1","dots":"true","arrows":"true","autoplay":"true","autoplay_interval":"2000","loop":"true","rtl":"false","speed":"1000","center_mode":"false"}