Our Partners
We only work with the best
As a Dell Certified Partner, Leftclick will be able to provide anything you might require from the full Dell product range. We are well versed in Dell's best practices, and are able to provide certified functionality at mobile, desktop and server levels. By making use of Dell's PowerEdge Blades and Servers, we will enable you monitor the health of your entire IT infrastructure through a single console, which greatly speeds up the process of detecting, isolating and resolved IT issues that affect the performance of your company.
As a trusted Microsoft Certified Partner, we are able to provide you and your company with the full range of Microsoft services. These services span many fields, a few of which include OEM, Education, software provision and technical support. Our sales team are qualified solutions specialists, which means that we have all the required knowledge to ensure that your licensing happens in the most streamlined, efficient way possible. This partnership allows us to better predict and prepare for technology advances, ensuring that all our, and thereby your services are cutting edge at all times.
VMWare delivers virtualization benefits via virtual machine, virtual server and virtual PC solutions, and with our VMWare partner status we are able to pass this benefit on to you. Cloud computing is truly revolutionising the IT industry, and choosing VMWare will enable you to reduce your Server overhead, transform your data centre into a simplified cloud computing infrastructure, implement a disaster & recovery solution; implement an effective infrastructure management solution specific to your business and dramatically reduce your IT overhead. Our VMWare qualified technical and sales staff are able to comfortably guide you through the whole process, all the way from consulting to implementation and support services.
As an Apple partner, we have the ability to offer a wide range of profitable services, as well as deliver proper technical support. We are able to acquire any products from the full Apple product range, and can provide service and solutions whenever our clients require them. Whatever your creative or aesthetic needs might be, we will be able to provide the answers and equipment you need.
As an ESET authorised partner, Leftclick will ensure the security of your IT by providing balanced state-of-the-art protection against viruses, spyware, adware and phishing. ESET's products are widely recognised as leaders in their field with products being regularly tested by organisations such as AV-Comparatives, AV-Test and Virus Bulletin. ESET is the first company to receive sixty-five VB100 awards from Virus Bulletin and has not missed a single threat in Virus Bulletin's tests in the past six years. ESET's products are regularly certified by ICSA Labs and West Coast Labs.
Being a part of Fortinet's FortiPartner program has enabled Leftclick to become a part of a global network of distributors and solution providers specialising in network security. Fortinet's market leading products are truly the golden standard of the network security world, and we here at Leftclick are experts at integrating them into your IT infrastructure. This will give you the peace of mind you need when it comes to the stability and security of your systems.
Our partnership with Mimecast has enabled Leftclick to offer a full cloud-based email archiving, continuity and security service to our clients. 77% of IT Directors will upgrade their email systems within the next two years as a vast percentage of businesses are running old versions of Exchange. With Mimecast, we are able to offer cloud-based email security, continuity and archiving services for Exchange 2010, delivered through a single unified platform. Contact us to find out how you can seamlessly transition your current mail infrastructure into the cloud.
Maintaining a smooth functioning and efficient IT environment has been crucial to the success of our business at Dogon Group Properties. Our success can be attributed largely to the close relationship we have with our IT service providers at Leftclick. Friendly staff, a quick response time and a strong service orientated approach are but a few characteristics of working with Leftclick.
- Dogon Group
They provide us with two full-time onsite IT resources at each branch & we have found the resource to be well managed, extremely knowledgeable and have been able to rely on them seven days a week, 24 hours a day
- M&C Saatchi Abel
Leftclick is commitment has been key to our ability to grow with our clients as an advertising agency and in turn service these clients needs successfully. We have seen our IT processes streamlined and are constantly moving forward, improving on our systems as we grow.
- Salient
During the provision of the service we had friendly and efficient resolution to all queries and immediate response on problems and concerns with an appreciated attitude of good moral and business standing.
- Premier Foods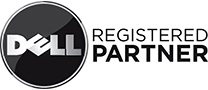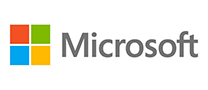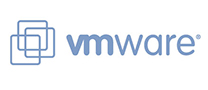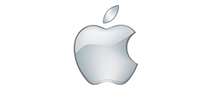 {"slides_column":"4","slides_scroll":"1","dots":"true","arrows":"true","autoplay":"true","autoplay_interval":"2000","loop":"true","rtl":"false","speed":"1000","center_mode":"false"}