Meet the Leftclick Leadership
At Leftclick, We Believe People are our Most Important Asset.

Dax Fine
Co-Founder
An energetic & service driven individual who is passionate about the IT industry, Dax is one of the co-founders of Leftclick and after being involved in the IT industry for a number of years and having built and run multiple successful businesses, turned his primary focus to growing Leftclick.
Having started out his IT career getting his hands dirty in the technical trenches for many years , he has a fantastic understanding of both the business aspect of a company and what goes on in the technical background to keep the proverbial cogs turning. He is happiest when involved in client relations, managing business partners and exploring new technologies and revenue streams. Dax has a very positive energy and can't do simply doesn't exist in his vocabulary.
He's a true Jack of all trades, in his spare time he gets his hands dirty with his passion for vintage cars, bikes and anything else that gets the heart racing.

Wesley St.Clair-Laing
Technical Director
Wesley has been with Leftclick for a number of years and while we are constantly trying to solve the mystery behind his technical genius, we suspect he might be involved in a few NASA projects or perhaps running a few data centres in his spare time.
We are yet to give Wesley a problem that he is not able to solve and during his first few months with Leftclick it very quickly became apparent that he was going to form a corner stone of our business model. Wesley has got an extensive track record of implementing and managing small, medium and large infrastructures. Having worked with leading brands, he's been responsible for major disaster recovery, project planning, R&D, implementing, managing and advising on virtual infrastructures, firewall management, large migrations and implementation of core infrastructures. As our Technical Director he ensures that all our technical staff comply with industry standards.
In his spare time, he looks at pictures of servers, storage devices, firewalls and switches
Maintaining a smooth functioning and efficient IT environment has been crucial to the success of our business at Dogon Group Properties. Our success can be attributed largely to the close relationship we have with our IT service providers at Leftclick. Friendly staff, a quick response time and a strong service orientated approach are but a few characteristics of working with Leftclick.
- Dogon Group
They provide us with two full-time onsite IT resources at each branch & we have found the resource to be well managed, extremely knowledgeable and have been able to rely on them seven days a week, 24 hours a day
- M&C Saatchi Abel
Leftclick is commitment has been key to our ability to grow with our clients as an advertising agency and in turn service these clients needs successfully. We have seen our IT processes streamlined and are constantly moving forward, improving on our systems as we grow.
- Salient
During the provision of the service we had friendly and efficient resolution to all queries and immediate response on problems and concerns with an appreciated attitude of good moral and business standing.
- Premier Foods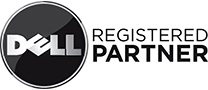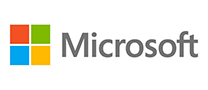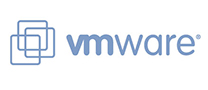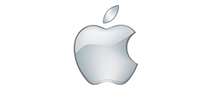 {"slides_column":"4","slides_scroll":"1","dots":"true","arrows":"true","autoplay":"true","autoplay_interval":"2000","loop":"true","rtl":"false","speed":"1000","center_mode":"false"}